A Note to Our Family and Friends
Although we want each and every one of you to join us on this special day, we also realize that Montana is very far away from many of you. For those of you who can only be with us in thought and spirit, we will share as many pictures and videos as we can. If we can live stream any parts of our celebration, we will try to do that too!
Travel and Transportation
Glacier Park International Airport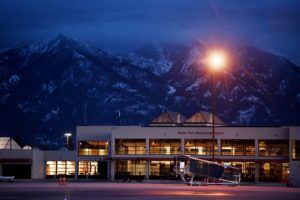 4170 US-2, Kalispell, MT 59901, USA
406-257-5994

Ground Transportation - Glacier International Airport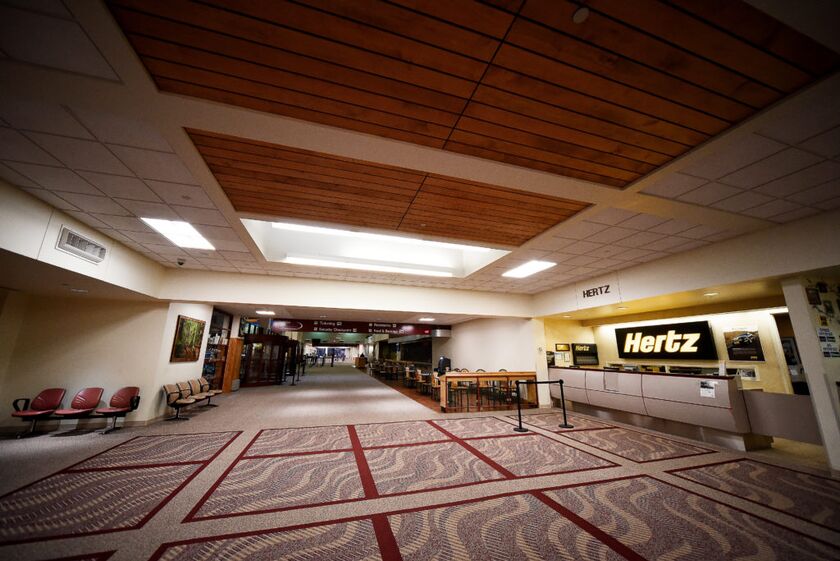 U.S. 2, Kalispell, MT, USA

Guest Accommodations
Baymont by Wyndham Whitefish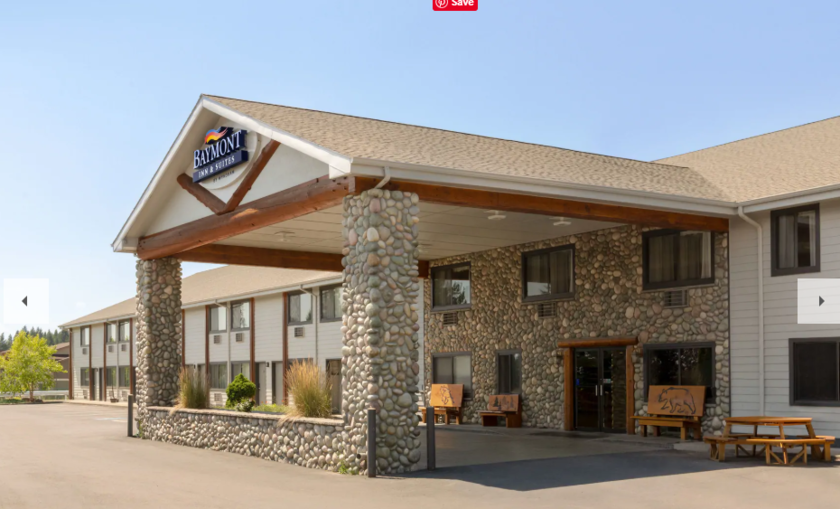 6390 US-93, Whitefish, MT 59937, USA
406-278-6542

!!DISCOUNT ALERT!!
The Baymont Inn & Suites By Wyndham (formerly known as the Big Mountain Lodge), in Whitefish has entered into an agreement with us to make rooms available for your to reserve at a remarkably steep discount. If you were to look today on their webpage for a room at their hotel for our weekend, the going rate is $218/night because this is a holiday weekend near a very busy national park!. BUT NOT FOR YOU!!
We have secured the following rates on a space available, first come first served basis for the nights 7/5/19 and 7/6/19.
Standard: 2 queen room: $104.99/nt. Standard: 1 king room: $104.99/nt. King Suite: $125.99/nt. 2 Queen Suite: $165.99/nt.
Please keep in mind, this is in WHITEFISH. It's 20 miles from the reception venue, but I will bet it is one of the best deals you can find that close.
If you are interested, you must CALL THE HOTEL AND MAKE YOUR RESERVATION USING THE CODE 097-851200 AND REFERENCING THE VINES & HOWER WEDDING.
Silverwolf Log Chalets Resort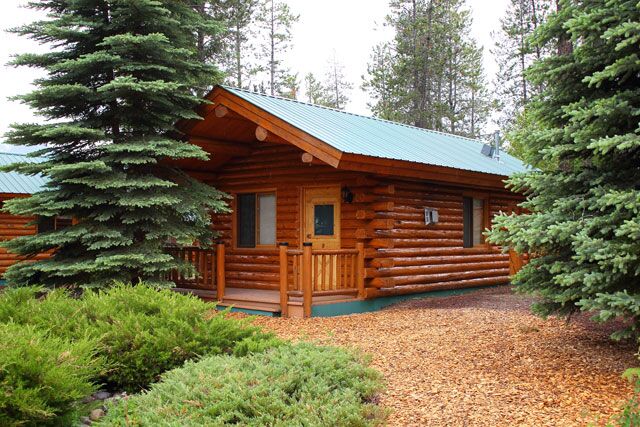 160 Gladys Glen Rd, West Glacier, MT 59936, USA
4063874448 | slvrwolf@bigsky.net

Silverwolf Log Chalet Resort in West Glacier Montana was designed as a unique bed and breakfast, offering ten absolutely charming top quality deluxe real log chalets. Silverwolf Resort brings you first class accommodations just 7 minutes from West Glacier and the western entrance to Glacier National Park.
For particular people who like things neat, sparkling clean and who appreciate a well maintained establishment, Silverwolf Resort is the ideal choice of accommodations in the West Glacier area. Staying at Silverwolf provides quick access to Glacier Park's west entrance and all the activities that only the west side has to offer!
Take a momment to browse through our website to see all that this delightful Montana log chalet resort has to offer. Discover all of the activities and attractions that are located just minutes from your front door. Find out what makes Silverwolf Resort the perfect home base for your northwest Montana / Glacier National Park vacation!
Historic Tamarack Lodge & Cabins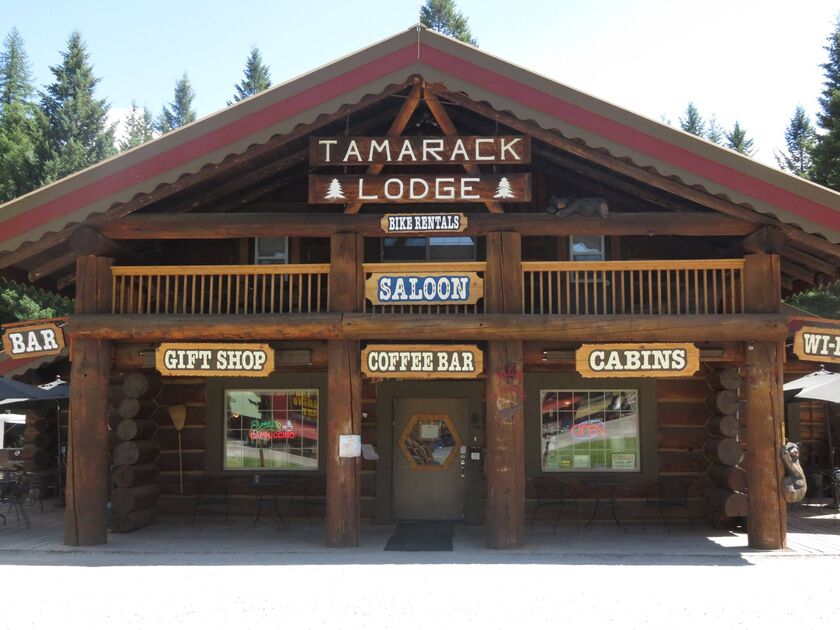 9549 US-2, Hungry Horse, MT 59919, USA
4063874420 | stay@historictamaracklodge.com

Glacier National Park Lodging at The Historic Tamarack Lodge & Cabins
The Historic Tamarack Lodge & Cabins offers the perfect setting for your next family vacation, corporate retreat, special event, or weekend getaway located next door to Glacier National Park and the best option for Glacier National Park lodging.
Glacier Guides Lodge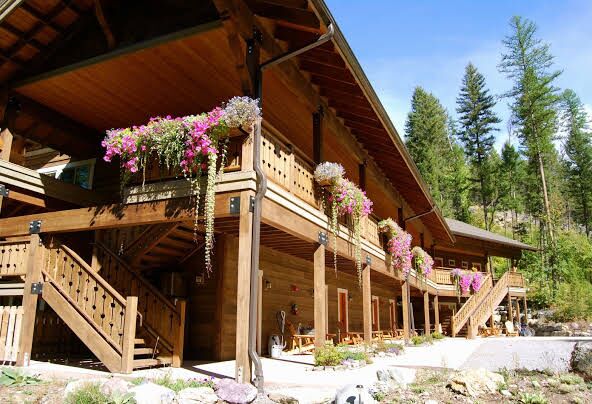 120 Highline Blvd, West Glacier, MT 59936, USA
4063875555 | info@glacierguides.com

Tucked into a quiet, forested canyon, our modern, cozy, eco-friendly Lodge is the perfect base for your Glacier National Park adventures. Hearty, delicious, health conscious continental breakfast is included with your stay. Open May 1 – October 15, with discounted shoulder season rates!
West Glacier KOA Resort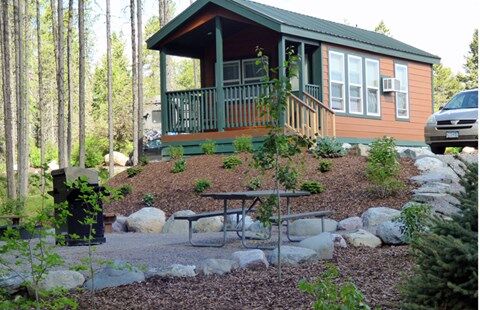 355 Halfmoon Flats, West Glacier, MT 59936, USA
4063875341

2017 KOA Campground of the Year
A short drive of a few minutes brings you to the start of the famous Going-to-the-Sun Road that twists and climbs across the million-acre alpine preserve. Lake McDonald & it's famous colored pebbles are a 10 minute drive. West Glacier boasts some of the best hiking in the park. Hike through the cool shade & pine trees to the historic Sperry Chalet or challenge yourself to pushing up to Lincoln Peak. Explore Gunsight Pass. Hike to Apgar, Huckleberry or Mt. Brown fire lookouts (bring some fresh fruit for the ranger & they're guaranteed to love you, we hear that at Huckleberry they like watermelons). Take the shuttle to hike the Highline Trail from Logan Pass to The Loop. We are the best KOA for accessing the remote North Fork of Glacier National Park. Kayak at Bowman Lake, hike to Numa Ridge Lookout & finish off your day with a tasty Bearclaw pastry from the Polebridge Mercantile.
Explore the towns of Bigfork, Whitefish & Kalispell as they are a short drive from our campground and Flathead Lake is within driving distance to explore for part of a day, with plenty of time left to relax at our campground
Experience the log-fashioned pavilion lodge that houses, satellite televisions, internet cafe & espresso. This KOA also offers a heated adult (18+) pool 2 adult (18+) hot tubs and a heated family (all ages) pool. Enjoy breakfast services as well as Dinner with Gene. You can treat yourself to huckleberry ice cream at Scoops Ice Cream Shoppe or head to the state's largest water park in nearby Columbia Falls. Follow us on instagram @WestGlacierKOA to see more and use our hashtag #wgkoakamping if we have permission to reshare your image. Please note that if you are staying in our spring or fall season (May 1st-June 10th & September 11th-30th) that we may not have all amenities running during your stay, which is why we provide discounted rates & hot deals.
West Glacier Village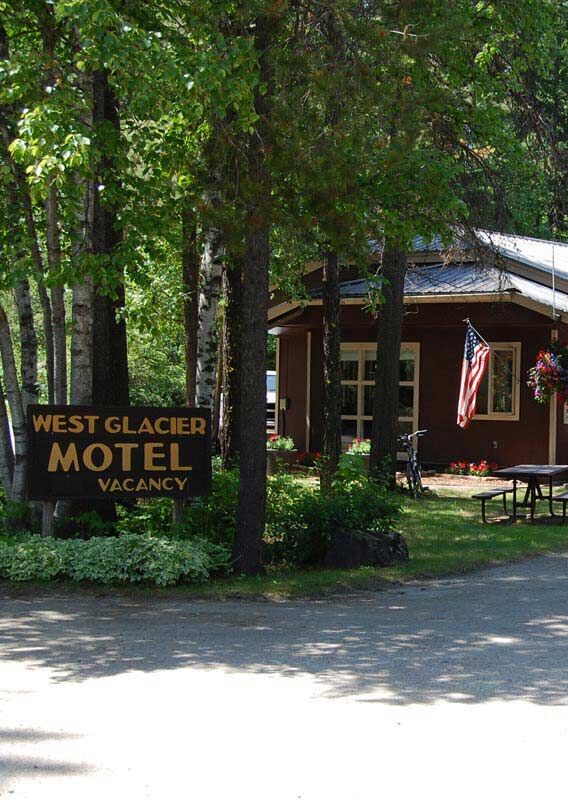 250 Going-to-the-Sun Rd, West Glacier, MT 59936, USA
18448687474

Quaint village steps from Glacier National Park featuring lodging, RV Park, dining and shopping
West Glacier Village sits at the doorstep of Glacier National Park and the Going-to-the-Sun Road, offering budget-friendly accommodations in an unbeatable location and some of Glacier National Park's best restaurants and gift shops. With multiple accommodations to offer including, motel rooms, cabins and the new spacious RV Park, West Glacier Village is the perfect place to unwind after your day of adventures and recharge for the day ahead.
Vista Motel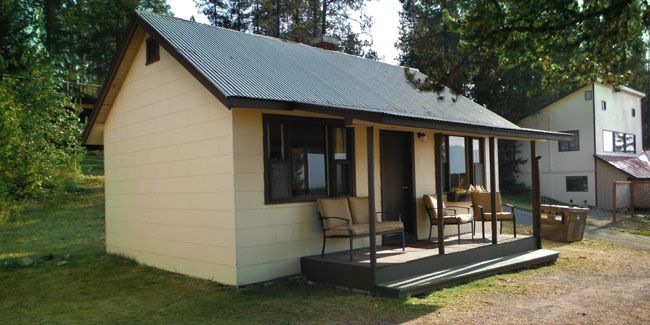 12340 Hwy 2 East West Glacier, MT 59936
4068885311 | reservations@glaciervistamotel.com

Located within minutes of some of the country's most inspiring mountain scenery, our West Glacier hotel is about 1 mile from Glacier National Park. After a day in the park, relax by the fireplace in our rock room, or kick back and enjoy the sunset in our hammocks. Make our hotel in Glacier your destination for an unforgettable family vacation.

At our Glacier hotel you will find everything you need to make your stay comfortable, try one of our cozy cabins, or relax in one of our hotel rooms. Bring your family and enjoy Glacier's natural beauty right from the front door of your hotel room or cabin.
Our Glacier hotel is open from May 15th to September 30th every year. We look forward to your stay with us during this season
Lake Five Resort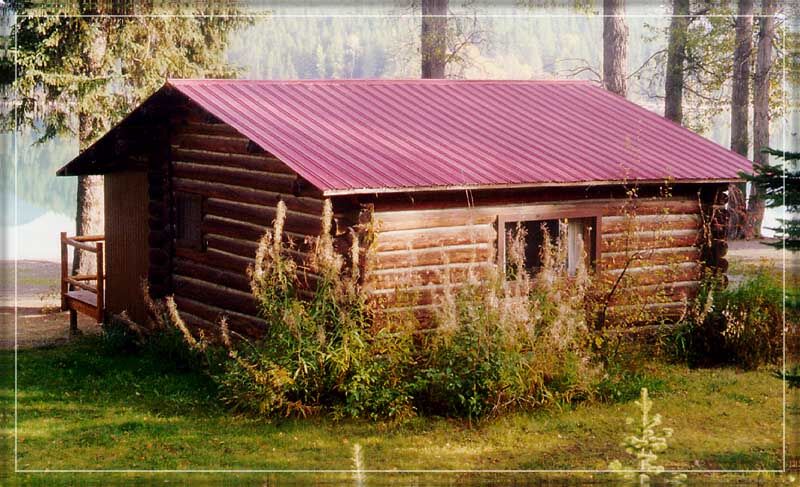 540 Belton Stage, West Glacier, MT 59936, USA
4063875601 | lakefive@centurytel.com

The Lake Five Resort offers tranquility hard to find in today's fast paced world. Just three miles west of the western entrance to Glacier National Park and less than a mile off Highway 2, this secluded cabin, RV and campground arrangement provides an alternative to more crowded Glacier Park campgrounds.
Some guests stay at Lake Five for a night or a week. Some stay for months at a time. Quite a few call it home.
The Lake Five Resort has been providing a casual spot to folks from Montana and America, Canada and the world for more than ninety years.
Glacier General Store & Cabins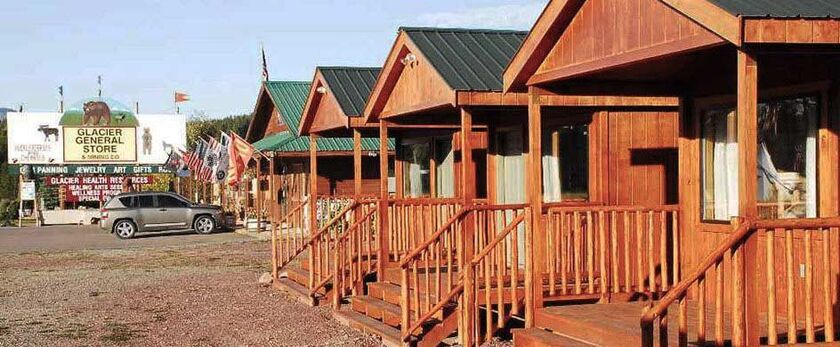 10630 Old Hwy 2, Coram, MT 59913, USA
4068713746 | info@glaciercabins.net

Glacier General Store & Cabins is located on Highway 2 East; one of the closest full-service accommodations, only 5 miles from the west entrance of Glacier National Park. We are close to several great dining establishments, a General Store on site, hiking, biking, rafting, Hungry Horse Dam, horseback riding, helicopter tours and more, from our perfect location to explore Glacier Country! Our personal attention to each guest, along with our 2 decades of experience in the park, will ensure the best experience and make your vacation the most ultimate adventure possible. We give each guest insight into wildlife locations and movements, point out areas for the best opportunities for photography and wildlife viewing. Our location, local art gallery, fully stocked General Store, and rock shop featuring Montana sapphires for you to find your own piece of the Treasure State, which make the perfect adventure to Glacier and a step above all the others!
Evergreen Motel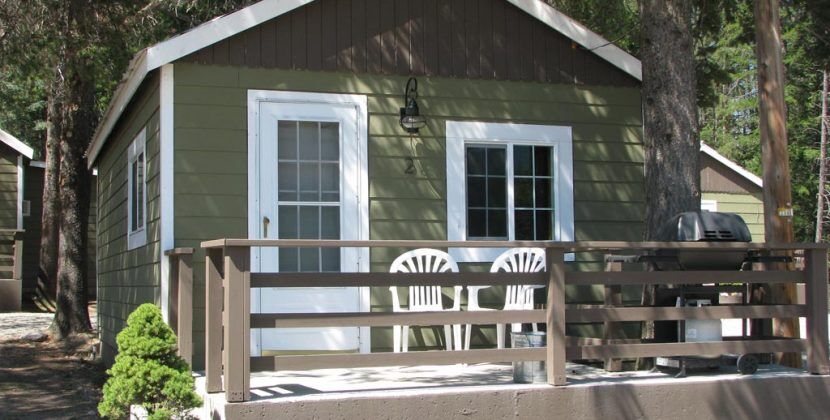 10159 Hwy 2 E, Coram, MT 59913, USA
4063875365 | evergreenmotelglacier@gmail.com

Get away from it all amid the cozy country charm of these cabins and rooms, surrounded by the grand mountains and forests of western Montana. Drive or hike through scenic Glacier Park. Take a trail ride, or paddle the rapids. Have coffee in Whitefish, test out your navigation skills at the Maze, or just sit back and relax with an on-site barbecue. However you choose to spend your vacation, the Evergreen Motel means coming back from your adventures to a cozy, comfortable room you can call your home away from home.
Other Various Accomodations
There are several other hotels/motels/resorts/campgrounds/lodging options in the Glacier area. We strongly suggest you look at your options early, as the closer the date gets, the more difficult and the more expensive finding a room will be.

Other lodging options (many of which are very affordable if you book early):
The Mini Golden Inns Motel - 8955 Hwy 2 E, Hungry Horse, MT 59919 (800) 891-6464 www.hungryhorselodging.com
Mooseshroom Hostel and Campground - 1165 Old Hwy 2 E, Coram MT, 59913 (928) 607-3134 www.mooseshroomhostel.com
Under Canvas Glacier (Glamping) - 101 Under Canvas Road, Coram, MT 59913 (406) 552-4195 www.undercanvas.com/camps/glac...
Moose Creek RV Resort and Bed & Breakfast - 11505 Hwy 2, West Glacier, MT 59936 (406) 387-5280 www.moosecreekrv.com
Glacier Campground - 12070 Hwy 2 E, West Glacier, MT 59936 (888) 387-5689 www.glaciercampground.com
Great Northern Whitewater Raft and Resort - 12127 Hwy 2 E, West Glacier, MT 59936 (800) 735-7897 www.greathnorthernresort.com/l...
Moss Mountain Inn - 4655 North Fork Road, Columbia Falls, MT 59912 (406) 381-8931 www.mossmountaininn.com
Sundance Campground - 10545 Hwy 2 E, Columbia Falls, MT 59912 (406) 387-5016 www.sundancecampground.com
North American RV Park and Yurt Village - 10650 Hwy 2 E, Coram, MT 59913 (406) 387-5800 www.northamericanrvpark.com
Glacier Wilderness Resort - 13400 Hwy 2, West Glacier, MT 59936 (406) 888-5664 www.glacierwildernessresort.co...
Mountain Meadow RV Park and Cabins - 9125 Hwy 2, Hungry Horse, MT 59919 (406) 387-9125 www.mountainmeadowrv.com
Middle Fork Motel - 9533 Hwy 2 E, Martin City, MT 59926 (406) 387 -5900
Timber Wolf Resort - 9105 Hwy 2, Hungry Horse, MT 59919 (406) 387-9653 www.timberwolfresort.com
Glacier Park Inn Bed & Breakfast - 9128 Old US Hwy 2, Columbia Falls, MT 59912 (406) 387-5099
Glacier Bed & Breakfast Log Cabins - 220 Beta Rd., Hungry Horse, MT 59919 (406)387-4153
Crooked Tree Motel and RV Park - 8688 Hwy 2 E, Hungry Horse, MT 59919 (406)387-5531 www.crookedtreemotel.com
Travel Inn - Glacier - 7336 Hwy 2 E, Columbia Falls, MT 59912 (406) 892-0888
Glacier Inn Motel - 1401 2nd Ave E, Columbia Falls, MT 59912 (406) 892-4341 www.glacierinnmotel.com
Glacier Basecamp Lodge - 7285 Hwy 2 E, Columbia Falls, MT 59912 (406) 892-7686 www.glacierparkmotelandcampgro...
Apgar Campground - (first come first served basis and nearly always full ) https://home.nps.gov/applicati...

Based upon our last search - it looks as though all rooms inside the park are booked during our dates already.

WE ARE ATTEMPTING TO GET ADDITIONAL DISCOUNTS ON ROOM BLOCKS. WE WILL REGULARLY UPDATE THIS IF WE ARE ABLE TO SECURE DISCOUNTS, SO CHECK BACK OFTEN!
Things to Do
Glacier National Park

Montana, USA

The Crown of the Continent
Glacier National Park is a 1,583-sq.-mi. wilderness area in Montana's Rocky Mountains, with glacier-carved peaks and valleys running to the Canadian border. It's crossed by the mountainous Going-to-the-Sun Road. Among more than 700 miles of hiking trails, it has a route to photogenic Hidden Lake. Other activities include backpacking, cycling and camping. Diverse wildlife ranges from mountain goats to grizzly bears. Truly, one of the most beautiful places on Earth.
Flathead Lake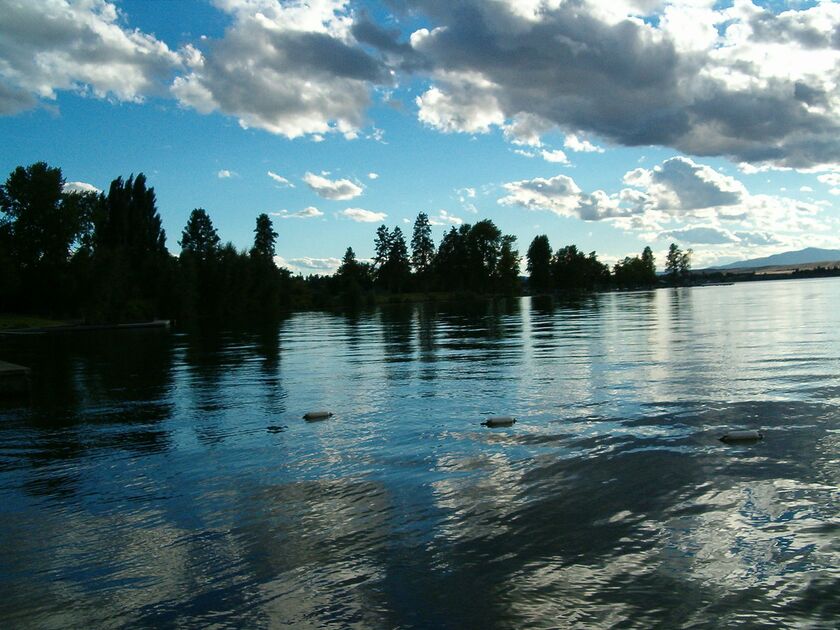 Flathead Lake, Montana, USA

Flathead Lake is the largest natural freshwater lake west of the Mississippi in the lower 48 states, with over 200 square miles of water and 185 miles of shoreline. The southern half of Flathead Lake is within the boundary of the Confederated Salish and Kootenai Tribes Flathead Reservation. Recreationists must purchase a tribal recreation permit. Montana Fish Wildlife and Parks maintains thirteen public access sites around the lake. These sites include: Sportsmans Bridge, Somers, Big Fork, and Juniper Beach fishing access sites; Wayfarers, Woods Bay, Yellow Bay, Finely Point, Walstad Memorial, Big Arm, and Elmo state recreation areas, which have toilets, boat launch, camping, swimming and picnic facilities; and West Shore State Park, located twenty miles south of Kalispell on Highway 93. Also located along the west shore near the Big Arm is Wildhorse Island, a 2,165-acre state park. The park is accessible only by boat and is a public day use and picnic area only, no overnight camping. Recreation on and around the lake includes: sailing, power boating, waterskiing, swimming, fishing, picnicking, and camping. In the summer, roadside stands along the east shore offer a variety of locally grown cherries, apples, plums, and other fruits. There are numerous motels and rental cabins in addition to public campgrounds scattered all around the shoreline. The major population centers around the lake are Kalispell, Bigfork, and Polson, all of which offer a complete variety of groceries, supplies, and information.